Stress Reduction & Work-Life Success  Speaking & Coaching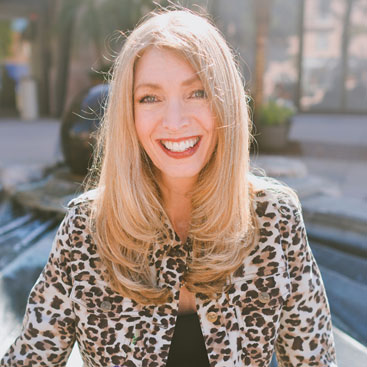 Lunch & Learn, Half-Day Interactive Training, & In-House Life Coaching
Burned out people are: 
Mentally drained

Physically exhausted

Emotionally spent 
They need practical solutions to:
Reduce stress at work and home
Increase engagement and productivity
Create greater work-life success
Improve personal safety
powerful, practical, relevant, inspiring, energizing, entertaining, memorable, professional, strategic
About Kelly
Kelly enthusiastically delivers powerful presentations that engage, entertain and empower with positive perspective shifts that lead to improved communication, greater personal responsibility and more fulfilling work, health, and relationships.
Popular Keynote Speaker & Trainer since 1999 Client List
Certified Life Coach, Hypnotherapist, & NLP = speedy strategies to get from stressed to stellar
CEO & Founder of Positive Women Rock & Creator of Confidence Rocks
Formerly CEO, Founder & Lead Instructor – SURVIVE! Self-Defense (1999-2011)
Author of over 200 online articles
Rave Reviews
Kelly empowered our team with helpful and unique methods for reducing stress at work and home which they could put to use right away. – John Boyce, Chairman, Healthy & Safety Committee, San Diego Gas & Electric
Kelly's professionalism, flexibility and knowledge were invaluable to the episode. – Arlene Wilkinson, Associate Producer, John Walsh Show – NBC New York
Your mastery of the subject matter, visual aides and presentation skills are all top notch. I strongly recommend that every company include your seminar as part of their annual benefit offering to employees. – Douglas Holman, Vice President – San Diego Regional Chamber of Commerce
Most Popular Topics & Workshop Series
From Stress To Success
Less stress, more confidence and improved personal safety result from simple perspective shifts and strategic, powerful communication skills. Kelly shows immediately usable strategies that transform stress that keeps us stuck into inspiration that pulls us forward toward success in work, home, health and relationships.
Key Takeaways:
Less stress at work and home = improved health, focus, productivity, and employee retention
More effective communication = better teamwork with fewer conflicts and missed work days
Confidence-building repeatable process = continuous improvement in employee success
Personal safety strategies = greater peace of mind and improved mental/emotional health
Personality Power Boost
A strong, supportive team dynamic is created when everyone understands each other. Kelly shares a simple, yet profound system that gives your team an edge to align with and reflect the level of success you desire. Most interpersonal conflict is eliminated, further reducing stress, building confidence, improving personal safety and overall health and wellness.
Key Takeaways:
Proven system = repeatable process improves teamwork and efficiency
Strategies to reduce self-doubt and build self-confidence = improved mental health
Shift communication from frustrating to powerful = confidence, success at work and home
Improved personal safety = greater peace of mind at work and home
Work-Life Success Lunch-and-Learn Series to Reduce Stress & Burnout
Five lunch-and-learn workshops (including From Stress To Success and Personality Power Boost above) that show your people the small adjustments that make a HUGE positive impact in their work life and personal life. This fun, empowering, energizing series includes real-time results while participants are still the room.
Key Takeaways:
All takeaways from above programs plus…
A deeper more supportive common connection among team members
An atmosphere of camaraderie on a higher level
Greater, more enthusiastic productivity based on personal values
Improved mental health, emotional health, and physical health
Less overwhelm and burnout
* This program is designed for proactive, conscientious companies with management teams that are on-board with personal development that translates into professional confidence and success. Single-focus on work life only isn't a good fit for this program.
Now is the time to provide your business or organization with benefits that last a lifetime!